Sorry your browser version is not supported. Please upgrade to IE 9.0+ or change another browser.
World leading alternative CAD software
Price starting from $239/year.
Perpetual and network licenses available.
Chosen by CAD users!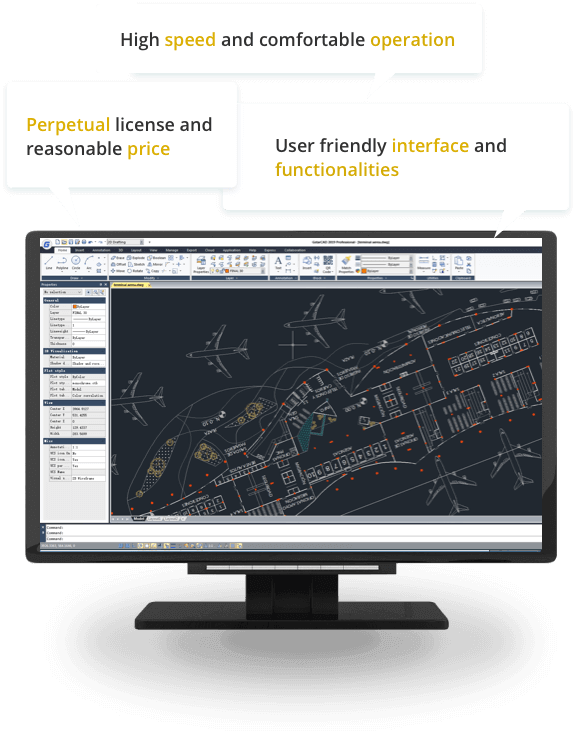 Our customers



Why choose GstarCAD

01

Extremely high AutoCAD compatibility
Key facts about GstarCAD user
Location

Today, GstarCAD products are chosen by many users all over the world.

Company Size

From small companies such as private offices to leading company in the sector, GstarCAD are highly received by all the companies.

Sectors

GstarCAD customers are in a wide range of industries, including construction, machinery, electric systems, infrastructure, as well as government agencies.
GstarCAD Vs ACAD
We develop extremely high ACAD compatible solution, so you can use it very smoothly after switching. You will be impressed by the high level of compatibility when you compare features.
| | | | |
| --- | --- | --- | --- |
| Features | | ACAD LT | ACAD |
| Perpetual license | | | |
| Run smoothly on a low performance laptop | | | |
| API support | | | |
| Collaboration design tools | | | |
| Express Tools | | | |
| Drawing/Graphic compare | | | |
Why choose GstarCAD

02

High speed and comfortable operation
Far ahead in performance!
The leading drawing processing technology makes GstarCAD easy to operate. The higher performance and faster speed can bring you better working efficiency.
I really surprised with the

startup speed

Smoothly when switch

between model space and layout space
Easy to operate
GstarCAD has a compatible user interface with AutoCAD. You can find same command in the same place. 0 learning and training cost for AutoCAD users.
Similar to AutoCAD operation

, no need to change the habit.

Less time spent on training

when switching.
Why choose GstarCAD

03

Reasonable Price
Significant cost savings through switch to GstarCAD!
One of the major benefits of switching to GstarCAD is its cost performance. With the reasonable price and the flexible license policy, GstarCAD can definitely help you save your money.
Ivan Petrovic

IT Manager| Palisander Sp. z o.o.

"GstarCAD is a reliable tool that facilitates the work of our designers. The basic advantages are: free transition between the GstarCAD program and AutoCAD, the speed of the program and free technical support. I recommend it with full conviction. "

Tomasz Pasek

Chairman of the Board| Group TK

"GstarCAD is used by our employees and have not report any allegations.The program is intuitive, easy to use, and at the same time allows the creation of advanced projects.The purchase was a good decision, we use it create value everyday and can't leave it now.Thus, I recommend the GstarCAD program. "

Daniel R

Architect | Progetti Architecture

"Designing is our work, but also passion, we use a lot of different programs for it, so we have a comparison. GstarCAD works very well, supports many formats, which allows compatibility with other programs. It is a good program at a good price. "
※Price included tax
※30-day money back guarantee
※Perpetual: Perpetual right to use license
※Yearly Subscription: One year right to use license
※Upgrade: Upgrade previous GstarCAD Perpetual license to the latest version
We offer Stand-alone and Network licenses, you can choose the most suitable one for your business.
Stand-alone license

The software is constrained to a certain host. A license is needed for each computer on which the software will be installed.

Network license

A pool of licenses is available on the server, for use in any computer on the network. You only need to have licenses for the maximum number of simultaneous users expected, not for each computer where the software will be installed.
Q

Does GstarCAD products support perpetual license?

A

Yes, we support perpetual license for all the GstarCAD products. When you choose to buy GstarCAD Perpetual License, you have the right to use it perpetually, you are not forced to buy the subscription nor upgrades.
Q

How long can I get the license after I made an order on your Eshop?

A

Commonly, the license will send to your email in one hour after you complete the payment process. Our Eshop background will handle this automatically. If there is any problem during this process, our specialist will help you solve it in one business day.
Q

If I need a quotation, what should I do?

A

If you have a complex purchase plan or are considering deploying a large number of licenses, please contact sales@cadwonder.net directly. Our professional sales team with help you there.
Q

What's the difference between the Trial version and the commercial version?

A

Durning the trial time (30 days), the trial version is exactly the same as the commercial version, and there is no difference in usable commands and functions. After 30 days, commands for data export (save, copy, etc.) will not be available. It can be continuously used as a command testing tool and viewer. The data created by the trial version can be used in any DWG based CAD software.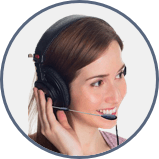 Click here for a free
30-day trial version

Please input your Email, we will send you the installation package via Email. Please download it on PC
Confirm